The original Golgotha drummer extraordinaire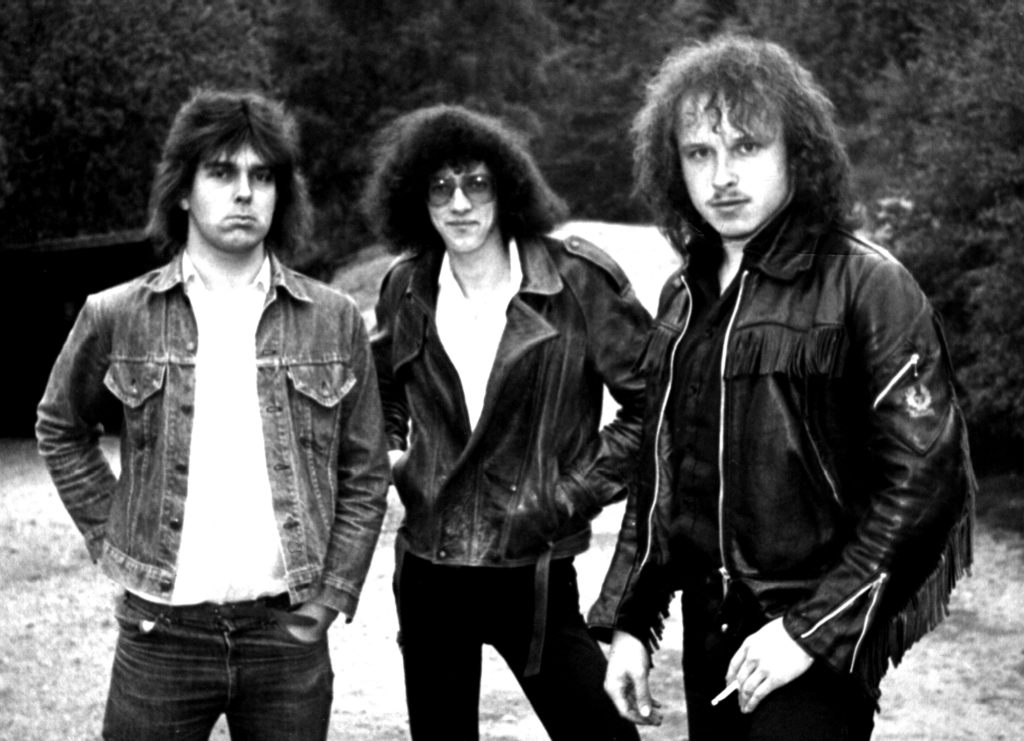 "I discovered the meaning of life when I was eleven. It came to me as I listened to Deep Purple's Fireball and I've never looked back since."
So said Golgotha's first drummer, Dave Hickman in 1985.
Dave started out with nothing more than an old snare drum donated to him by his father upon which he used to hammer out the rhythms of Black Sabbath, Deep Purple and Rainbow songs. In 1979 Dave joined a local band called Nitelife which used to play a set based on covers and gave him some of his first experiences of playing in front of a live audience.
After passing through a number of local bands he ended up with a hippy inspired outfit called the Amazing Green Paradox in the early 1980s.
Dave's chrome clad Premier Resonator kitDave had known Karl Foster since they were in nappies (Dave's own words) and now in proud possession of a Premier Chrome Clad Resonator drum kit Dave and Karl set about forming a serious band with serious intentions. Golgotha was formed. Interviewed in 1985 Dave said, "With Golgotha I seem to have found the right direction to follow in music… It's the first band that is actually going places that I've been involved with".
Dave's contribution to the band lasted from its inception in 1983 through to 1986, a period when he and his chrome clad drum kit was a constant presence in the Golgotha back line.
Dave's interest in music continues unabated. He is now a semi-retired lecturer in Music Technology at Staffordshire University. In more recent years, Dave joined forces with Andy French and Mark (Jonah) Jones to form a progressive metal band, The Hollowkind.