Golgotha release a 7" EP on the independent Goth label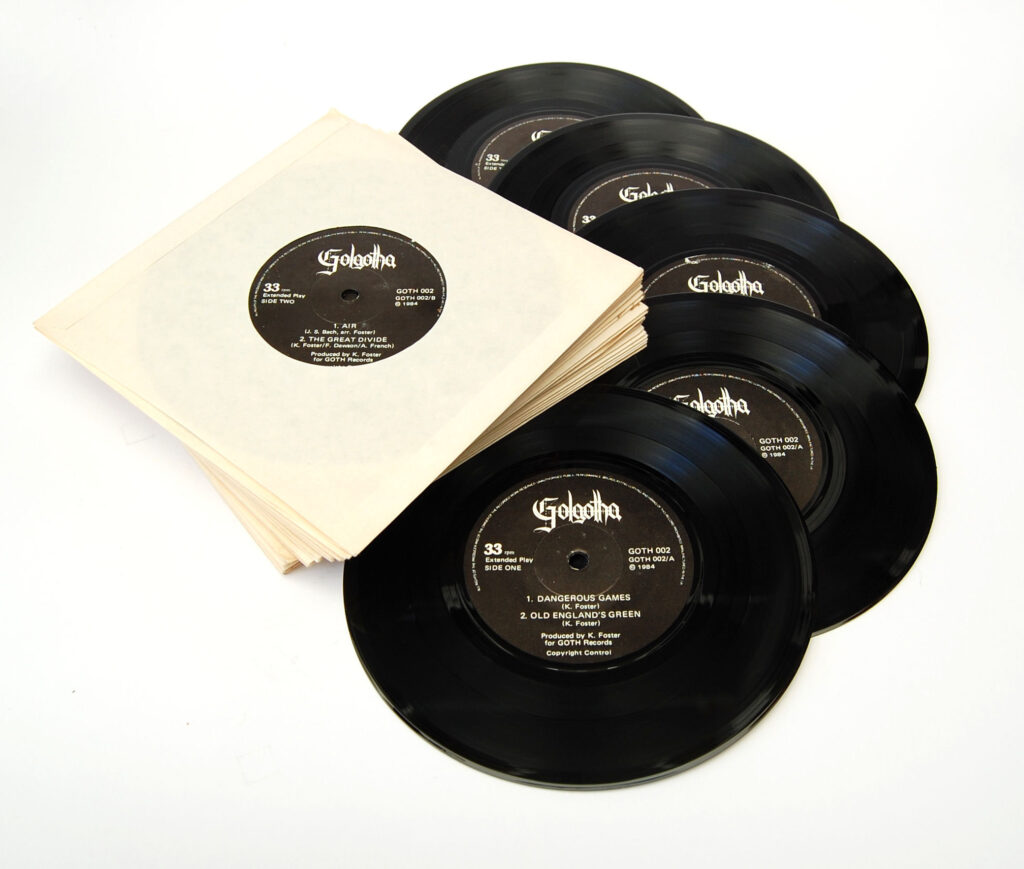 November 1984 saw the release of a 7-inch EP featuring four tracks: Dangerous Games, Old England's Green, Air and The Great Divide. The release, on the independent Goth label, prompted a nationwide tour through April, May and June.
The set for the tour featured The Great Divide, Dangerous Games, Raining on Still Waters, Another Sunny Christmas, Follow the Past (with Air) and a medley of rock classics.
The release of Dangerous Games saw Golgotha achieve its first international recognition. Radio play followed in countries beyond the UK. The USA, Belgium, France and Holland all saw radio stations picking up on the EP. Golgotha heard from an Italian progressive fanzine Prometheus Fire, which reported that Air was being used as the backing music for an Italian TV programme.
The band appeared in other fanzines such as Forearm Smash, where Dangerous Games was listed at No.25 in their charts (higher than ZZ Top who were at the height of their success at the time) and was voted EP of the year. Midwest Militia in the USA, Metal K.O. in Canada and Typans in Belgium all carried Golgotha stories.
However, it wasn't all good news. The Independent Labels Association, which had been due to promote the EP, folded unexpectedly leaving the band short on promotion. In response, Golgotha hit the live circuit.
---
Andy French recently rerecorded The Great Divide and published it to YouTube along with a video of images and memories from the time.