The search for a bassist reaches a successful conclusion
Some of you may not know what it was like in the UK in the 1980s. Unemployment was rife and many were consigned to claiming financial support from the government, known as the dole…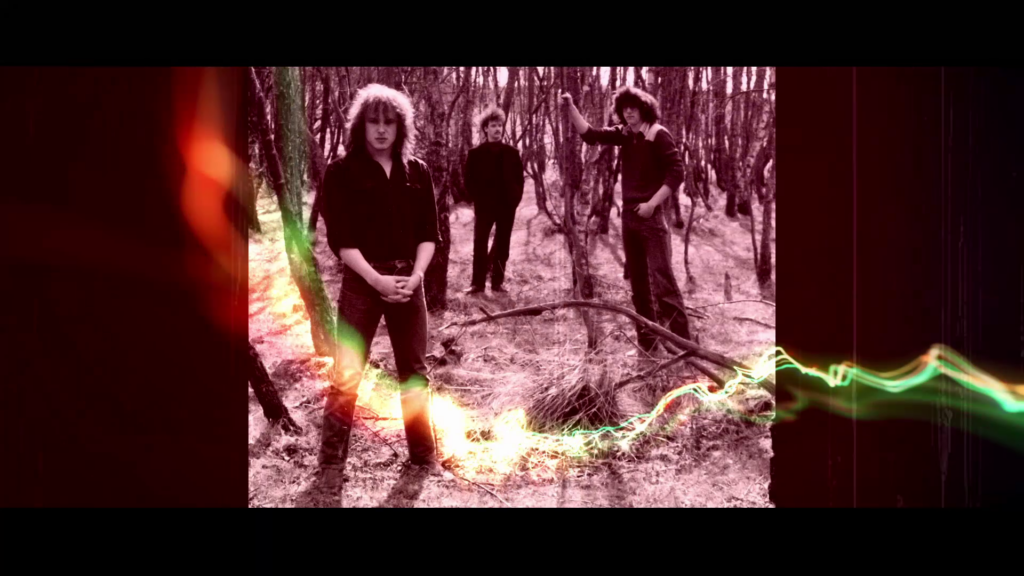 One wet and windy afternoon in January it was decided that life on the dole had become a trifle tedious. After three months of playing Monopoly, Karl, Dave and their long-time friend Lee Mather, set about the task of forming a serious live band. The name Golgotha was settled on and the first plan of action would be to release a tape of their material for sale.
An extremely small 'small ad' appeared in the back of Kerrang magazine, and slowly people responded to this first small step. Orders came in from as far and wide as America, Europe and Australia. One order was received from Broadmoor Hospital, a high-secure psychiatric facility, proving conclusively to the trio that Golgotha reached places that other bands could not reach.
As for the live work, the total lack of a bass guitarist proved to be somewhat inhibiting so a search was undertaken far and wide to locate someone of sufficient ability to do justice to the band's rhythm section. It began to seem as if all the bass guitarists had evaporated from the face of the earth until their old friend, Andy French, stepped in. Well, more like 'roped in'. He was persuaded to set his Les Paul aside and hammer the hawsers as the now complete Golgotha rehearsed over the summer months.
On 30 September 1983 Golgotha's first live performance arrived. The occasion was Karl's 21st birthday; the venue was Stafford Rugby Club. It might have been small, but it was a start. Golgotha had formed.
The line-up:
Karl Foster – Vocals, Guitar
Dave Hickman – Drums
Andy French – Bass