Andy French leaves the band but is replaced by Mark (Jonah) Jones
The end of 1983 and the beginning of 1984 saw the band ramp up the number of gigs significantly. However, Andy began to pursue other interests and Golgotha was thrown into turmoil, a situation they were rapidly getting used to. As Andy was not a permanent fixture within the band, thought had already been given as to the type of successor needed but no names came to mind. In March 1984 Andy left the band.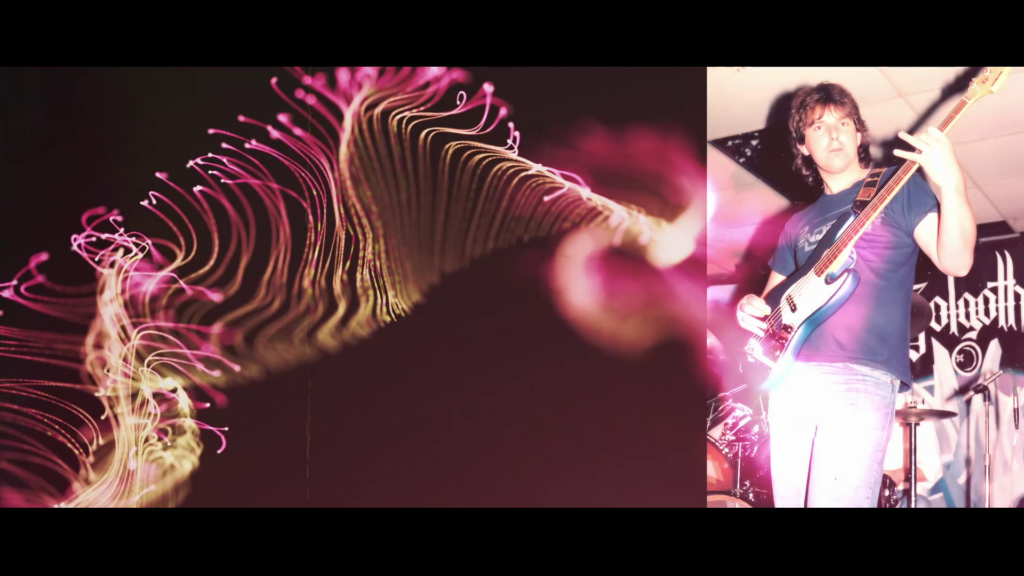 Thankfully, and by pure luck, the ideal man was found to take on the role of bassist and acoustic guitarist. Mark (Jonah) Jones, a musician of sympathetic tastes to Dave and Karl, underwent the hectic schedule of learning the entire repertoire within six weeks and played his first gig as a member of Golgotha in Telford in May, 1984.
In April Jonah had been referred to Golgotha who he had heard were looking for a bassist. He knew of the band but had never actually seen or heard them, so it was with some apprehension that he took the first steps towards an audition. Jonah knew of Dave Hickman from seeing him with a local Stafford band, The Amazing Green Paradox. After some lengthy conversations with Karl and Dave, Jonah auditioned and was accepted in the band.
Jonah's induction was not an easy one as he felt he suffered from comparisons with Andy French. Jonah himself recognised that he was a different kind of bass player in both style and approach to Andy and it took a little while to find his feet. Once he'd got over that initial period though his presence added a new sense of enthusiasm to the group.
The line-up:
Karl Foster – Vocal, Guitar
Dave Hickman – Drums
Mark (Jonah) Jones – Bass