Golgotha's second opus hits the streets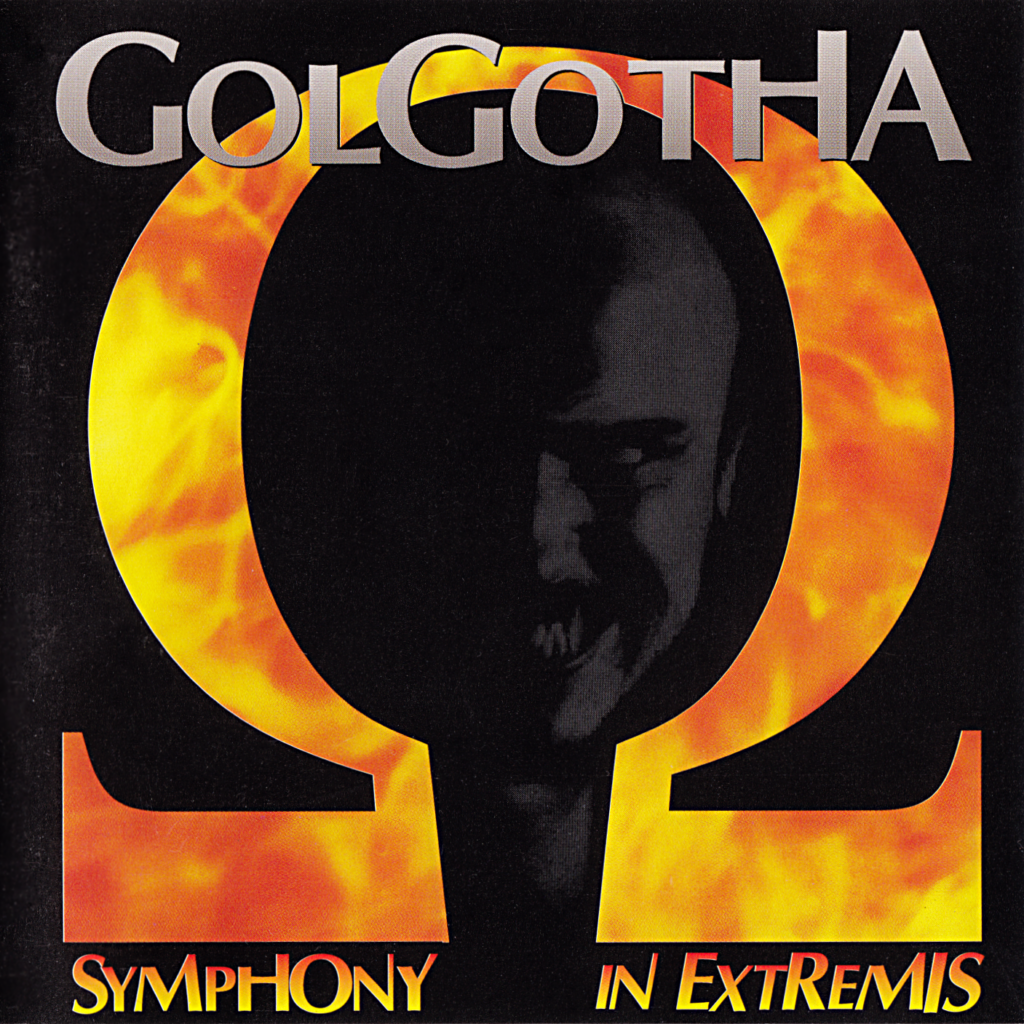 Symphony in Extremis (1993), Communiqué Records CMGCD 009
---
Buoyed by the sales success of Unmaker of Worlds, Communiqué Records commissioned a second Golgotha album. Karl already had one. He'd been working away at something even more bombastic than Unmaker – a metal symphony incorporating yet more orchestra, romantic leanings, classical overtones and even medieval undertones. And, of course, lots of rock guitar.
Whereas Unmaker comprises four independent songs, Symphony in Extremis is one work in four parts, each relating to each. The lyrical tone is political, with melody and rhythm devised to illustrate just how dramatic a drift towards dystopia can become, and how it could easily become real if people do not challenge the lunacy of the power-hungry.
Exposition aside, Karl had sold much of the equipment used on Unmaker, and to develop the skeleton of Symph, to a person who refused to lend it back to him when the call for the second album came. Hence a suitable studio was needed in which to reproduce what Karl had envisioned and, thankfully, saved to disk. It was time for a trip to Malvern in Worcestershire, UK, home of Steven Jay's Merlyn's Cave Studio.
After some teething troubles persuading the studio computer to read the disks, Steve, engineer Rob Murray-Mason and Karl were ready to let rip, running the orchestral and synth backing from a sequencer, with guitar and vocals rendered to one of the multi-track tape decks used by Queen at Trident Studios.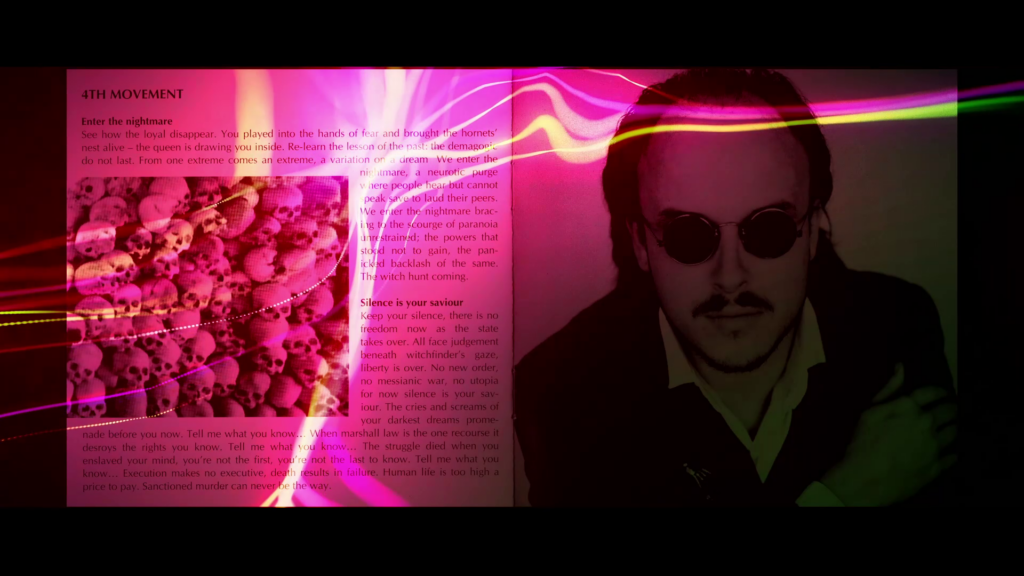 There was a two-week timeframe, the first week of which was spent mapping Karl's original sequences to the studio's synths and samplers, and laying down much of the guitar and vocals. It was a fraught affair, but some great timbres came forth and everything started to gel. The second week was spent tweaking, adding treatments and backing vocals, finishing off the fourth movement and mixing. Fact fans might like to know that the final note of the final movement is three Wagnerian triple-orchestras all playing the same 'blarp'. That's how mad things had become.
During the mixing phase, Steven popped out to the local music store and, on his return, presented Karl with a conductor's baton, which he waved around with glee as Symph thundered from the control-room monitors. The record company liked what they heard and decided on a CD-only release, vinyl not having quite the dynamic range to do it justice.
Album art was devised by Marcus Dyson, who was working on computer magazine Amiga Format magazine at the time, and the package was delivered to the audience. The fans lapped it up, while the press… panned it. The year of 1993 was not a great time for this kind of material. Even so, sales were good and, to this day, prog-rock enthusiasts see Symphony in Extremis as a must-have album.