Originally joined as bassist but later switched to guitar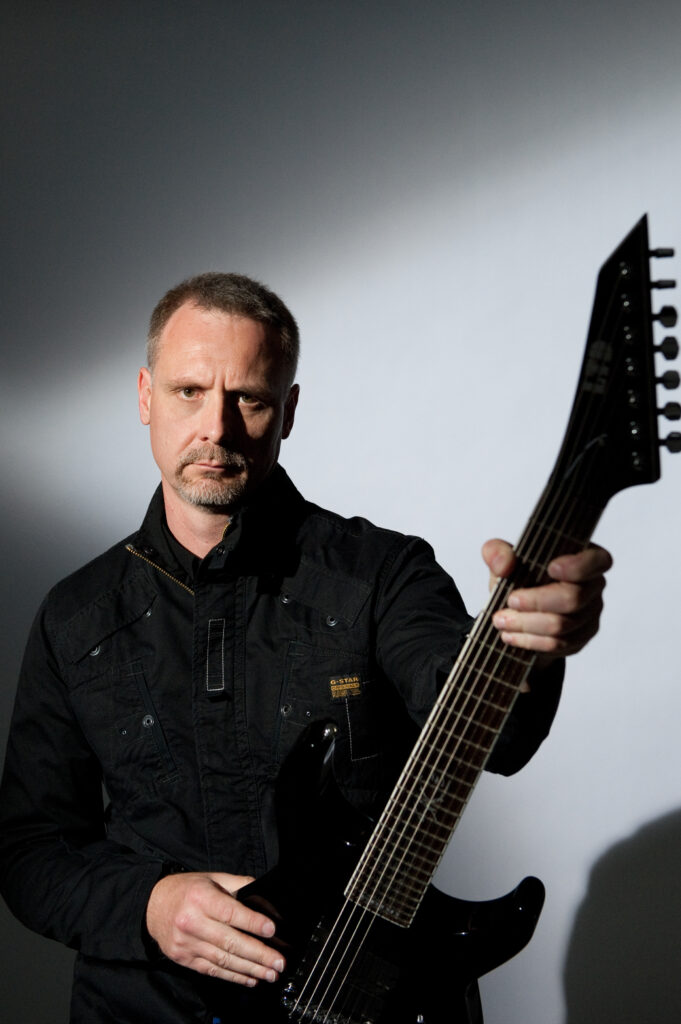 Andy French joined Golgotha in 1983 as the band's first bass player even though the bass never was – and still isn't – his primary instrument. Andy was a trained classical guitarist having studied under the renowned Spanish/classical guitarist Michael Raven and took up the mantle of bass player to help Golgotha get established. His true love though has always been electric guitar.
He looks back on the early days of Golgotha with fond memories. "Those days were great. We were not like most other bands, not least because we rehearsed so much before we took to the stage. To be honest the music necessitated that kind of approach because it was so demanding and trying to do it justice as a 3-piece was a challenge."
Andy stayed with Golgotha as a bassist for the first year but left the band in 1984 to concentrate on his own guitar work. He didn't lose touch with the band though and rejoined in 1986 as a guitarist. The addition of Andy as a second guitarist allowed the band to reproduce the harmonised guitar passages which were a feature of the early Golgotha recordings.
In 2010 Andy formed the British progressive metal band The Hollowkind as their front man, taking on guitar and vocal duties. The band released their one and only album Red Shift in 2011. You can find it on Spotify and other online streaming services.
He also wrote and performed his own music under the Dissimulator moniker releasing 2 albums (now discontinued). Transmundane, recorded in 2006, was a fairly stripped down affair with an aggressive bare-bones appeal. Black Light from 2008 had an overall richer quality to its sonic landscape and represents a more fun inspired approach. You can get more information about Andy and his music on his web site, www.andyfrench.com, where you can also listen to full versions of his music online.